See on Scoop.it – Hot Issues in Education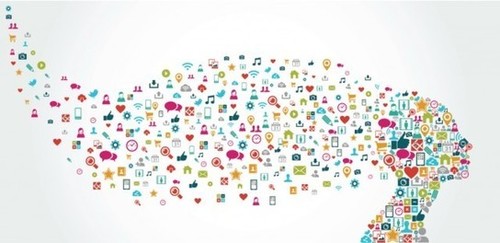 With the proliferation of mobile technology, our ability to access information has increased, dramatically changing the practice of teaching. Comparing the two scenarios, the circumstances couldn't be more different.
Cecilia Rosas's insight:
Historically, the role of teacher has always been that of gatekeeper and distributor of the course canon. Information was dispensed. Students were encouraged to arrive at their own conclusions and interpret information, but they were limited by the fact that they were operating in a scarce economy of information (teacher, textbook and a limited number of outside sources). For the most part, the teacher was the sole provider of content, and though many teachers worked to provide quality materials and move away from a lecture-based curriculum, even these provided resources were no less teacher directed.
Today, there's almost an over-abundance of information. A class of students could easily collect and process 100 potential sources in a single class. They can access materials from different eras and regions. They have access to experts and their work. It's becoming common for actual artifacts to be available online; and in many cases, replicas of artifacts can even be downloaded and reconstructed with a 3D printer.
See on blogs.kqed.org