See on Scoop.it – Hot Issues in Education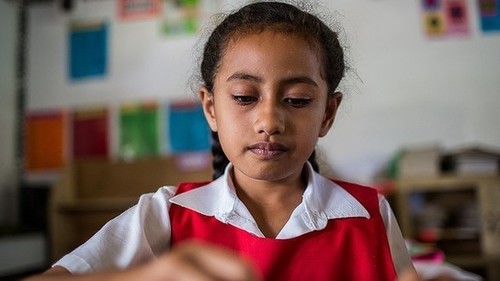 Helping every student experience meaningful, deep learning is a constant challenge, in no small part because no two learners are alike. To reach students who are particularly challenged — whether because of their ability to speak English or some other reason — educators can find a way in by tapping into students' interests and passion.
Cecilia Rosas's insight:
There's often a myth that students need to learn English before they can participate in more interesting work, but what we need to do is to engage students in learning through work that interests them, giving them a compelling reason to learn English.
The key thing about deeper learning for the kids we work with is not whether they can do it, but how can we structure classrooms so they can be successful.
The one context that's not particularly useful is trying to teach language by itself as isolated words. Mothers don't put babies in a row and ask them to repeat. Language is learned by using it to describe things that you are experiencing; so if kids are engaged in a project they have a real reason to learn a language.
See on blogs.kqed.org